Welcome to Make Print Play
Your home for custom printable games, cards and activities.
Keep checking back, as we're always adding new features and more things to customize.
---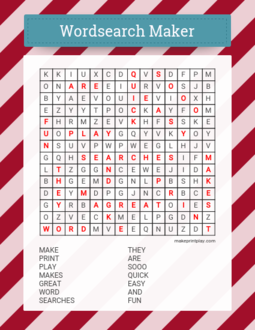 Create your own personalized word searches with our word search maker.
Enter your own words and the generator will position them for you. You then have the option to customize the design of your word search.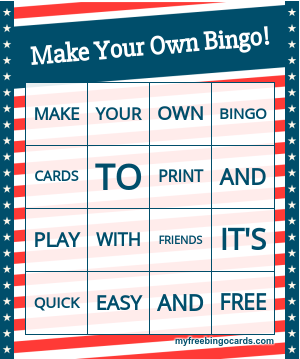 Create randomized bingo cards quickly and easily with our bingo card generator.
Choose from a range of ready-made bingo games, then customize the way they look.
Or you can enter your own words to make a unique set of bingo cards for your party or event.