Welcome to Make Print Play
Your home for custom printable games, cards and activities.
Keep checking back, as we're always adding new features and more things to customize.
---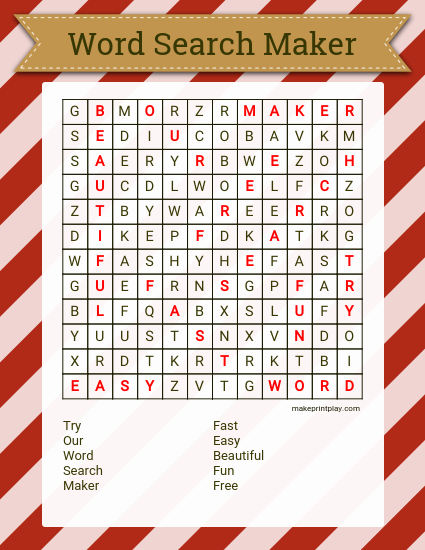 Create your own personalized word searches with our word search maker.
Enter your own words and the generator will position them for you. You then have the option to customize the design of your word search.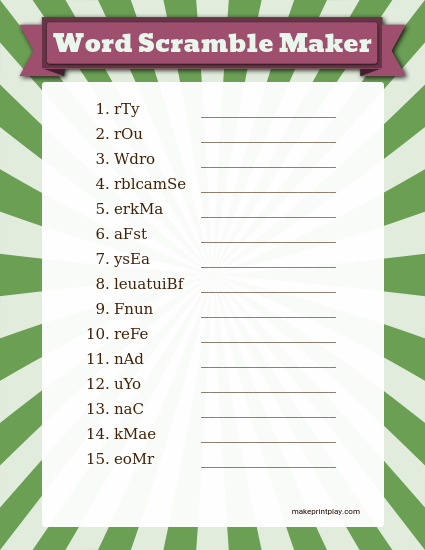 Create word srambles quickly and easily with our word scramble maker.
Simply type in your words, and we will scramble them instantly. Then adjust the colors and font to make the perfect word scramble.